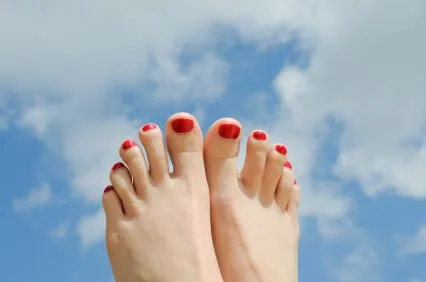 Charlotte Foot & Ankle Specialists - The Home For Podiatry in Charlotte
For the past 22 years, Dr. Kristine Strauss has proudly served the Charlotte, NC community, alleviating foot pain and improving the quality of life in patients. Healthy feet are incredibly complex support structures made up of bones, tendons, and muscles. They are the literal foundation for healthy movement, posture, and being able to feel your best. That said, you probably won't even consider your feet until an issue arises!
Problems in the feet can be the first indicators of something serious, whether that be arthritis, diabetes, or even peripheral vascular disease. Dr. Strauss's board certification and membership of the American Diabetes Association, the American Podiatric Medical Association, and the North Carolina Foot and Ankle Society mean she is fully equipped to identify, diagnose, and treat a wide range of conditions. Of course, not every podiatry issue is something major, and we offer both surgical and non-surgical treatments. Not only can our office help treat existing foot and ankle problems, from unsightly skin conditions to sports-related ankle sprains, but we can help guide you to improved foot health overall.
Some of our main podiatry services include:
Laser Treatment for Nail Fungus
Tendonitis/ plantar fasciitis treatment
Foot and ankle wounds
Digital x-rays on-site
In-office surgeries
Foot and Ankle Sprains
Fractures
Neuromas and Skin Conditions
Get started wth exceptional podiatry today
Your feet are your foundation. Don't let a foot problem that comes up for you or someone you love hold you back from living your best life. Dr. Strauss and the rest of the team at Charlotte Foot & Ankle Specialists offer surgical and non-surgical foot care for the entire family. If you're experiencing foot issues, get in touch with us to find relief and start treatment today. Call us at 704-504-4000 to book your appointment now.
Contact us today to learn how our experienced podiatry professionals can help.
NEW PATIENTS WELCOME
EMERGENCIES WELCOME
Most Insurances Accepted
Proudly serving: Charlotte, Fort Mill, SC, Gastonia, NC, Pineville, NC